Next meeting: Monday - November 4th, 7:30 pm at Moultonboro Central School, Moultonboro, NH
Thank you to all who stopped by
our booth at the Sandwich Fair for our raffle.
Congratulations to all our winners!!!
Thank you to all who donated raffles and to all who worked at the booth to make this year's raffle a great success!!!
We are sad to hear of the loss of one of our past Ice Racers, John Lynch. He was an 8 time Latchkey Winner and he and his wife Pat were great supporters of our club and Latchkey. Our sympathy goes out to Pat and their family.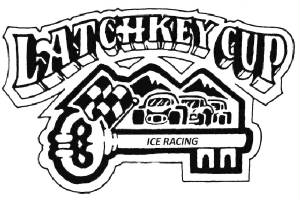 With fall here, we are starting to work on our 30th Annual Latchkey Cup!!! Each year we publish our Latchkey Cup Ice Times. If you know of any new businesses or anyone who would like to put an ad in please let us know. The ads range from $25 for a business card, $50 for a 1/4 page, $100 for a 1/2 page and $200 for a full page. We really would appreciate any new ads. For more info please call 603-387-9292. Thanks and enjoy the rest of the racing season on Dirt and Asphalt.
The new rules for 2013- 2014 are now posted on this site.
READ THEM CAREFULLY AS THEY HAVE CHANGED
*****Italicized rules are changes*****
Summer on Berry Pond, Moultonboro NH
A sailboat making laps in 90 degree weather!!!
One lap
two laps
I think they need some competition!!!
2013 Lakes Region Ice Racing Club Point Champions
Stock - Matt Morrrill, Juniors - Chris Taylor,
4 Cylinder - Tim Chase & Modified - Rick Martel
Thanks David Suitor for the great photos!
We are looking for weekly trophy sponsors for this years races.
Please contact Cindy @ 476-5717 or Linda @ 387-9292 if you are interested or want more information.
Click Here for the WMUR 9 Chronicle Segment on us!
Check out some races on...
Don't forget to check us out on...